Description
With a monoblock design of high-grade stainless steel, and MAGMAUS' patented anti-theft cylinder, this padlock offers you high security for any situation and environment.
Perfect for situations where a shorter shackle is too restrictive, the PDE/50 features a 63mm anti-cut shackle.
As with all of MAGMAUS' keyed locks, the PDE/50 comes with 3 complex keys, unique to your lock.
Extra Information
Material:
SUS 304 Stainless Steel
Locking Mechanism:
Long shackle with anti-theft cylinder and complex 3D keys
Long hardened steel shackle
Supplied with 3 complex keys
Corrosion tested for 1000 hours
Withstands up to 4000kg of force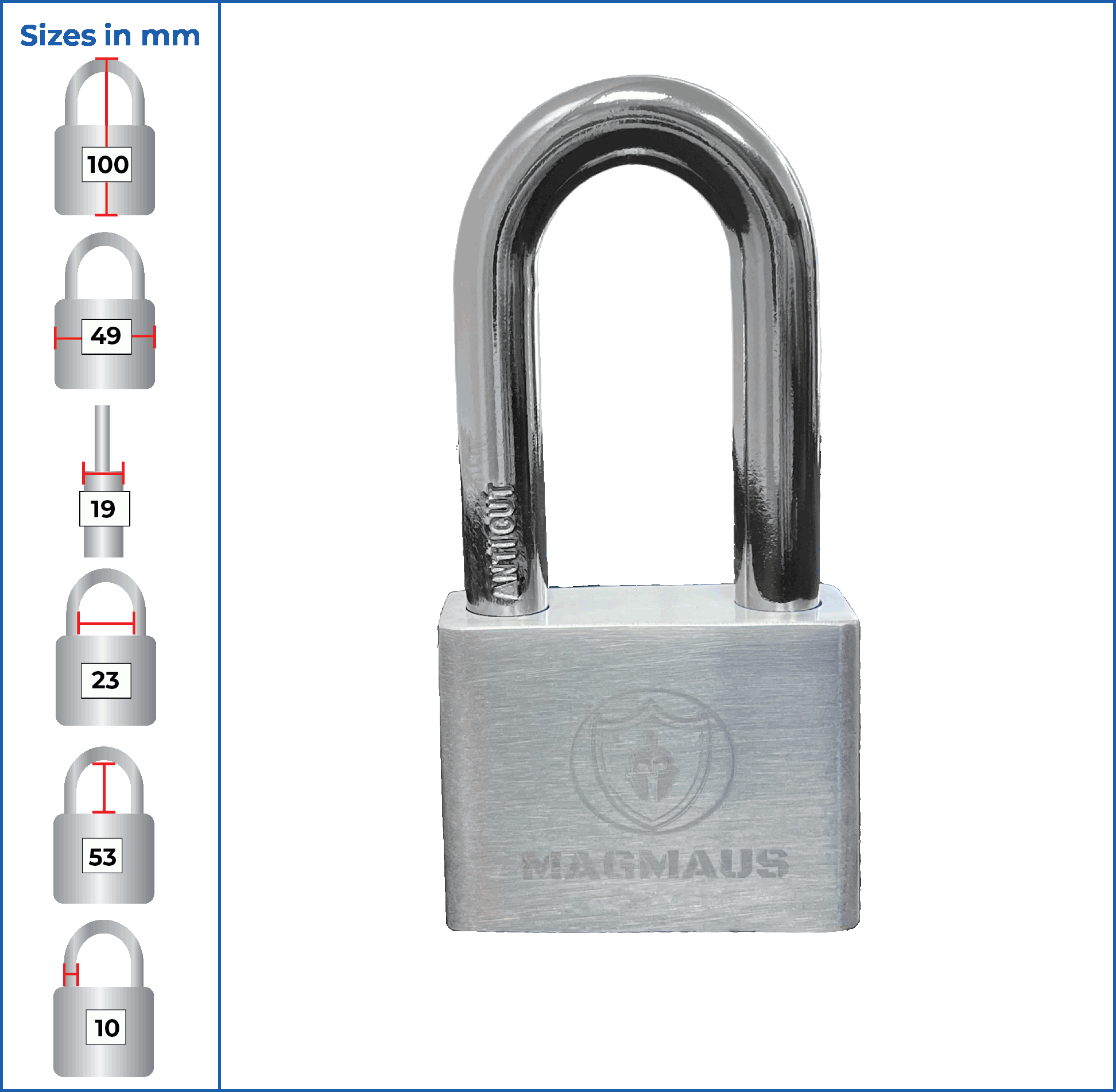 Related Products
Customers Also Viewed